Thailand, like many countries across the globe, was heavily impacted by the resulting from the COVID-19 pandemic with the subsequent economic slowdown as well as the challenge of digital disruption in many industries. Despite this, the country has recently seen encouraging signs of recovery, such as a rebound in the country's GDP, which is expected to rise even further, as well as the recovery of many business sectors such as tourism and e-commerce. However, many sectors are still working on the new solutions to help their business in order to fully bounce back. In these trying times, it has become nearly essential for most Thai enterprises to utilize the potential of digital technologies to enable their digital transformation and overcome the lingering effects of this global crisis and thrive in the face of rapid change*.
So, what will happen to Thailand if its enterprises are unable to adapt to an evolving economic landscape and can enterprises utilize the right kind of digital innovations to overcome this difficult time?
In response to these concerns, the Thailand Management Association (TMA), a non-profit organization, has established a new initiative that emphasizes the importance of digital transformation in helping Thailand's recovery. With almost 50 years of experience, TMA has long focused on promoting excellence in leadership and management integrity and competency. With their extensive knowledge, they have recognized digital disruption and adoption as a necessary process for enterprises to navigate evolving market landscapes and to help secure a stronger digital future for Thailand and its industries.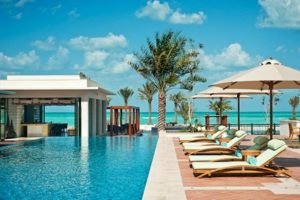 To this end, TMA has started the "Thailand Corporate Excellence Awards," a country-level program where large enterprises can showcase their successful digital transformation journeys and best practices with the aim of encouraging knowledge sharing and higher digital transformation standards. In order to support both large enterprises and SMEs in this transformation process, TMA partnered with leading financial institutions to expand participation in the awards program, fostering an accessible ecosystem for successful digital adoption and application.
One of the major enterprises participating in the program was telecommunications leader Huawei Technologies (Thailand) Co., Ltd., whose digital innovations have played a key part in their own digital transformation journey as well as that of others.
Huawei's role in Thailand's digital transformation
As one of Thailand's most prominent ICT providers, Huawei Technologies (Thailand) Co., Ltd. played a vital role in the country's digital transformation journey. With five separate business units operating in Thailand, including Smart Consumer Device, Carrier Business Infrastructure, Enterprise Business, Public Cloud, and Digital Power, Huawei offers a diverse range of innovative technology solutions tailored to meet various customer needs and bridge the digital divide.
The COVID-19 pandemic presented unprecedented challenges for businesses around the world, including Huawei, but it also became an impetus for rapid development of digital transformation. For example, e-commerce, smart healthcare, smart manufacturing and Work From Home solutions have been quickly facilitated through 5G and cloud technologies advancements, leading to highly positive growth of digital economy scale. Huawei played a crucial role in supporting enterprises during this time by leveraging its technologies and global experience to strengthen these new ways of innovation. This outcome demonstrated both the importance of 5G, cloud and digital power technology in driving economic recovery and the role of organizations like Huawei can play in strengthening the foundation of Thailand's ICT ecosystem.
 The core pillars of digital transformation
Huawei's digital transformation strategy revolves around four key technology pillars: 5G, cloud, AI, and cybersecurity. These pillars form the basis for driving innovation and enabling enterprises to embrace digital disruption successfully. Mr. Woragarn Likhitdechasakdi, Chief Technology Officer at Huawei Technologies (Thailand) Co., Ltd, highlighted some exemplary cases of digital transformation in Thailand, such as the use of 5G for telemedicine during the pandemic, which enabled contactless doctor appointments, and utilizing AI for disease analysis and diagnosis. 5G for smart manufacturing introduced remote crane and logistics vehicle to be controlled remotely through 5G connectivity to reduce the operation risk and cost while increase the work efficiency and productivity.
Mr. Woragarn also highlighted the importance of cloud computing as the main driver of digital transformation: "Cloud has quickly emerged as a game-changer in digital transformation, especially for organizations seeking cost-effective and scalable data-storage solutions. Previously, companies relied heavily on servers for data storage, but cloud computing offers a more flexible and preferred alternative. It not only allowed secure data storage, but also mitigated risks and reduced costs associated with engineers and maintenance."
Huawei is committed to work with customers and partners by bringing ICT technologies, innovation and experience to unleash digital for better life, better business and better country.
Empowering people in the digital era
Mr. Woragarn pinpointed that digital transformation is not solely for enterprises, it also involves individuals' personal development. Organizations need to educate and innovate while empowering their employees to embrace digital transformation. In this regard, leaders play a crucial role in acting as role models and demonstrating the benefits that digital transformation can bring to both organizations and their employees.
Huawei remains committed to bridging the digital divide and nurturing digital talent in Thailand. Through initiatives like 'Tech Talk and Tech Mentoring Program' led by ICT specialists and the 'Seeds for the Future' program, Huawei aims to cultivate thousands of cloud-based developers and digital professionals in Thailand over the next three years. These efforts contribute to building a skilled workforce capable of driving the country's digital transformation forward in line with Huawei's mission to "Grow in Thailand, Contribute to Thailand".
*(Source: The Office of SMEs Promotion, December 2022)