The Gallery 36 at Pullman Bangkok Hotel G invites you to view "Jardin Botanique", a solo exhibition by textile designer and watercolour artist, Fuanglada Verdillon. The collection is on view from 15th February – 30th April 2020.
"Dreams. We all have them," says Fuanglada "Sai" Verdillon. "Who we could be, what we could do, where we could go."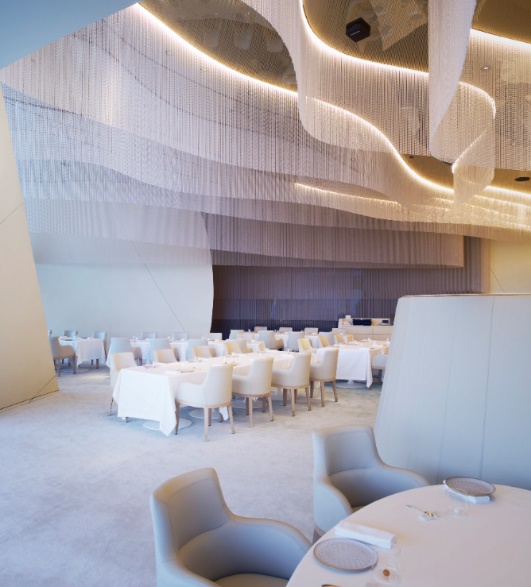 Fuanglada studied Fine Art at the Faculty of FineArt, Surat Thani Vocational College before going on to graduate in Fashion and Textile Design at Rajamangala University of Technolog­y, Phra Nakhon. She went on to work in the textile industry, from clothing to fashion design and carpet design. In 2014, Fuanglada decided to make her dreams a reality. To live and share her passion for exquisite textiles, she started painting elements and creating designs for her brand JANFIVE Studio. Today, the young and successful Thai designer creates bags, scarfs and paintings that sell worldwide. In her Bangkok studio she produces beautiful designs inspired by travels around the world.
At The Gallery 36, her exhibition will take us on an artist's journey through time and space that will immerse the viewer in nature and culture of five sources of inspiration; the charm of Ming pottery; the colours of Tunisia; the energy of Sicilia; the deep blues of the Andaman Sea; and the memory of tropical rainforests.
"Jardin Botanique" will premier 24 of her original first edition paintings and prints on silk and canvas.
The preview day for "Jardin Botanique" by Fuanglada Verdillon will be held on Saturday 15th February 2020 from 5PM – 8PM at The Gallery on the 36th floor of Pullman Bangkok Hotel G. The exhibition will continue until 30th April 2020.
Entry is free. The Gallery is open daily from 10AM – 5PM. For more details or to purchase artwork, please contact Ms. Betty Pongstaporn at 02 352 4000 ext. 1419 or email nicha@pullmanhotelg.com.