Koh Samui's exceptional private villa estate 'Chai Talay', located on the island's peaceful and stunningly picturesque Lipa Noi on the west coast, is ready to welcome back visitors following an extensive upgrade across all aspects of its luxury private villa experiences.
Baan Kilee is the larger  (8 BR) of the two expansive villas which make up this exclusive 5-acre beachfront estate which, along with adjacent smaller villa Baan Ora Chon  (5BR), has undergone extensive renovation of bedrooms and living areas giving them both a lighter and more natural contemporary look, using up-cycling and sustainable materials throughout.
One of Samui's larger private villa resorts, Chai Talay is highly sought after for extended families  and group of friends, corporate getaways, wellness retreats, and for glamorous beachfront weddings and events.
Villas are fully staffed with a staff to guest ratio of 1:3 with resident chefs and private butlers on request, and offer a combined 12 deluxe bedrooms and suites which can sleep up to 30 people, and accommodate events of up to 150+ people. Villas can also be booked separately for smaller groups  of 4+ with other 5 star villas nearby for weddings and events.
Chai Talay has also enhanced its position as Samui's best private villa health and wellness venue, with extensive training grounds, a world class indoor – outdoor gym, new spa menus and bespoke fitness packages which are tailored to clients' specific requirements, whether it's a family holiday with a wellness orientation, a corporate group or specialized fitness retreat.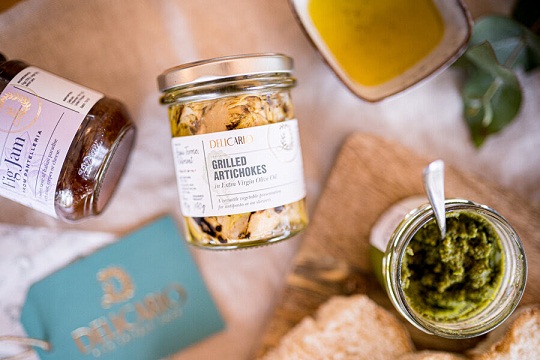 What sets Chai Talay Estate apart in Samui, is its world-class, fully-equipped indoor-outdoor 4,000 sq. ft. training gym which is set amid 3-acres of manicured yoga lawns, and organic gardens.  Here, top wellbeing professionals conduct fitness groups, team training, yoga, Pilates and other activities.
A decade of hosting  their own 2-3 annual fitness retreats has also enabled Chai Talay to perfect its popular programmes for up to 40 people – the only time the rooms are  rented on an individual basis.
Chai Talay also enjoys a close relationship with nearby "Anahata Welless and Orion Retreat Centre" wherein guests can join yoga or mediation classes,  juicing or healing retreats,  or visit their specialist practitioners such as acupuncturists, or else book them to train In the privacy of their villa at Chai Talay.
The estate's extensive lawns and gardens filled with tropical plants and fruit trees, lily ponds, and manicured lawns sloping gently down to the white sand beach, provide an exquisite backdrop to this exceptional health and wellness experience, and make a great playground for kids of all ages.
Two beachfront swimming pools, a 22m lapping pool, feature submerged sun loungers, kids pools, swim-up bars and an abundance of inviting spots to relax and enjoy the mesmerizing views of  Five Islands or watch one of Samui's spectacular sunsets, before enjoying a movie under the stars.
Health and well-being extends well beyond the gym at Chai Talay: its own abundant organic gardens now enable resident chefs to deliver delicious healthy, farm-to-table menus with more than 20 varieties of home-grown fruit and vegetables and to offer In-Villa cooking experiences for all ages.
As travellers turn their focus to health and safety, the villas of Chai Talay Estate promise a supremely peaceful, private and safe environment in which to embrace a healthy, outdoor lifestyle.  The expansive private villa estate with its 50-metre absolute beachfront is self-contained, offering everything that a guest could want on site with little need to venture from the villa unless perhaps for a beach walk, bike ride or boating trip.
Both Chai Talay Villas have won SHA accreditation – and guests can determine the level of service they prefer.  Upon arrival, staff ensure social distancing protocols and will sit with you to agree on the level of service with which you feel comfortable. Maids are dedicated to individual rooms and each villa has its own van and driver.
A strong commitment to sustainability is at the heart of everything that happens at Chai Talay Estate.  From the outset, owners have sought to lead by example in ensuring a sustainable
environment in Koh Samui.  Efforts to reduce its negative footprint from early on, introduced a zero tolerance 'single-use plastic' free policy and guests are encouraged to bring their own reusable water bottles and be conscious of their environmental impact during their stay.
Chai Talay Estate is a committed member of the local Samui community, working with many local charities involved in feeding the people of Samui during these difficult times, as well as supporting a number of ethical elephant sanctuaries suffering through the lack of tourists since Covid.