Dear Members & Friends,
Greetings from Skal International Bangkok.
We are delighted to announce that our March Networking Luncheon Event will take place at:
HYATT REGENCY BANGKOK SUKHUMVIT SOI 13
Our gracious host is Skalleague GM Sammy Carolus.
Lunch will consist of a 4-course menu including free flow beer, wine, water, and soft drinks.
This year is an election year (your current executive committee were elected in 2018 for a 2-year term 2018-2020). All positions on the board are up for election.
Apart from the election there are a number of important agenda items  such as the 2020 budget that require a quorum of our members for approval and we therefore ask our valued members to make every effort to attend.
11:30am to 12:00 noon 
Registration and Networking
12:00 noon to 2:00pm 
Lunch and Annual General Meeting
EVENT DETAILS 
Where: Hyatt Regency Sukhumvit 13, Spectrum Lounge 29th floor
Nearest BTS: Nana
When: Tuesday 10th March
What: 4-course lunch menu, wine, beer, soft drinks, water included
Price: Young Skal 500 | Members 950 | Non-Members 1,650
Remember, our Member-Get-Member (MGM) campaign rewards you with a free-entry event voucher for one (1) free event per new member you introduce. Simply call our Membership Director – Tom Sorensen, on 081-917-5828 for more information.
IMPORTANT: Please note that those members who have not yet paid their membership subscriptions please pay ASAP in order to ensure continuity of your membership. 

If convenient, the few members still left to pay please do so online before 01 March (to ensure you are eligible to vote at the AGM) via transfer to our bank account with the following details:
Siam Commercial Bank 
Account name: Tom Ole Sorensen & Pichai Visutriratana
Account number: 071-295954-5

MENU
Western Set Menu 
Appetiser
Smoked salmon, baby asparagus, quail egg, truffle cream, mustard dressing
~
Soup
Mushroom cream soup
~
Main
Grilled pork chop, pumpkin puree, green bean, prune sauce
Or
Braised beef cheek, mashed potato, butter carrot
Or
Roasted seabass, mashed potato, asparagus, white wine sauce
~
Dessert
Vanilla panna cotta, berry compote
Vegetarian Set Menu 
Appetiser
Avocado salad, sundried tomato
~
Soup
Mushroom cream soup
~
Main
Spinach ricotta ravioli, cream sauce
~
Dessert
Vanilla panna cotta, berry compote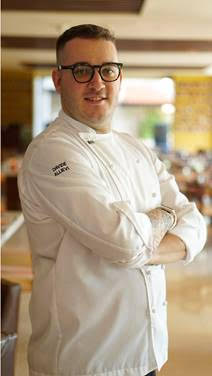 Skal is the only international organization which brings together all branches of the travel and tourism industry. Representing the industry's managers and executives, Skalleagues meet at a local, national and international level in an environment of friendship and amicale to discuss subjects of common interest.
To become a member is easy:
For Skal membership enquiries, please email us at memberships.skalbkk@gmail.com