According to report by Joanna Bailey in Simple Flying, long time struggling Thai Airways has put 34 of its aircraft, including 32 widebodies up for sale, with included in the sale is its entire remaining fleet of Boeing 747s, as well 12 of its older 777s, Airbus A340s, as well as a couple of 737-400s and a lone A300, which hasn't flown for some time.
The report goes on to say that with Thailand's borders largely still closed, the airline has been forced to suspend normal operations for a prolonged period of time, with in the first half of the year, the airline lost $900m and has been undergoing a bankruptcy reorganization since May
With demand not expected to be high due to the COVID-19 pandemic, the market for second hand aircraft is very limited, especially for four engine jets, with according to the sales website, the airline says, "Thai Airways International Public Company Limited ("THAI") would like to cordially to invite you to participate in the Bidding Process for the sale of THAI's Used Aircraft with the registrations and the information below … All Aircraft are offered for sale on an "As-Is, Where-Is" condition."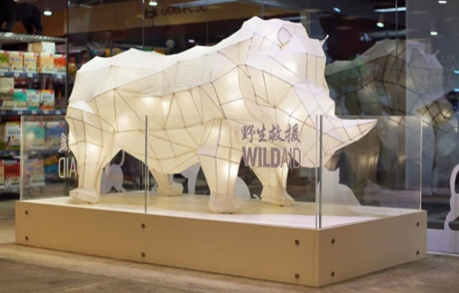 Simple Flying says that while the aircraft are all available for delivery in the first half of 2021, some of these planes will need serious overhauls if they plan to fly them to their new owner, with for example, the A300 has been stored in Bangkok since 2013, while the two 737-400s have been stored since 2017 and 2018 and none of the A340s have flown since at least 2015.
The airline is selling all its remaining 777-200s.
What will THAI's fleet look like now?
According to Planespotters.net, although THAI's fleet still, in theory, numbers 75, only 8 aircraft are currently in use, including 3 777s, 3 A350-900's, and two A330-300, with no narrow body aircraft remaining in the fleet.
As a result of the sale Simple Flying says it seems THAI will be relying on its young fleet of 12 A350s for its long-haul operations, complemented by its 14 younger 777-300s, all under 10 years of age, as well as its eight Dreamliners and 15 A330s, with a total fleet size at 49, a far cry from the 80 with which it went into the crisis.
A report from Simple Flying by Joanna Bailey, edited by John Alwyn-Jones