The newly legalised cannabis plant just happens to be rich in antioxidants, anti-inflammatory compounds, and pain-reduction properties – meaning the benefits of cannabis go far beyond tranquillity.
One way you can experience the many advantages of Thailand's new favourite herb is with Spa Cenvaree's new "Cannabis Infusion" treatment packages. We have two options to choose from, including:
Get the best benefit, "The Cannabis Infusions", with our two spa packages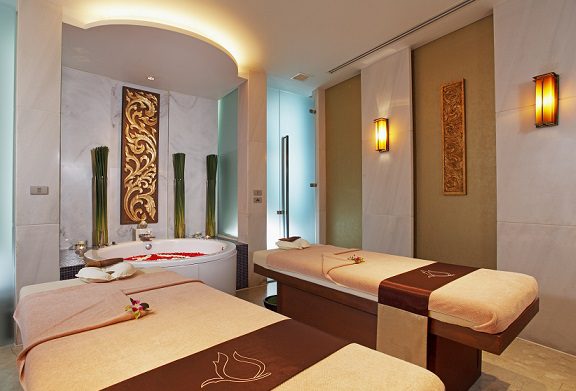 "Relax & Restore" THB 2,595++ / 90 mins or THB 2,795++ / 120 mins
To rest your body and mind, we recommend the spa's "Relax & Restore" treatment course, perfect for those with a build-up of body toxins which can be alleviated with the application of a "Botanical Bliss Body Scrub". Combined with a relaxing cannabis-infused body massage, this is also an excellent way to deal with insomnia and stress and pain management for those with muscle tension and fatigue. You might start to feel the effects within minutes, which can last a long time.
"Release & Revive" THB 2,795++ / 90 mins or THB 2,995++ /120 mins
This 2-hour therapeutic treatment includes a Siamese Herbal Body Scrub to help heal the body — ideal for individuals suffering from muscle aches and tension. The technique works by unfurling any knots along the neck, shoulder, back and legs. The treatment course also utilises a special cannabis-infused body massage focusing on a deeper muscle layer than traditional techniques.
Spa packages include: • Foot Bath Ritual • Selected "Relax & Restore" or "Release & Revive" • Refreshment
For bookings, please contact Spa Cenvaree at 02-1001234 ext. 6511 or e-mail: spacenvareecgcw@chr.co.th.
====================================