Chef Celia Lam, avid fermentation enthusiast, guest Chefs for two evenings at Karmakamet Conveyance (17th and 18th of December) in Sukhumvit soi 49, for what is to be an awakening of fermentation truths and myths. Diners will be taken on a culinary journey, to uncover and discover the amazing properties and possibilities of fermented foods through the flavour sensors.
"Fermentation is a process of innate trust, intuition and discovery as it's influenced by its terroir; temperature, humidity, light, soil, even microbes in the air. Ferments take on their own personalities, as we all do."- Celia Lam
Celia Lam is the Director for Eat Six Senses, a food initiative for a hospitality brand. As an international F&B curator, she promotes sustainable, health conscious practices, through better purchasing standards, local and seasonal menus, host (employee) education and training in nutrition and sustainable food systems. Fermentation is a core part of the F&B program.
Transformation takes us on a nostalgic journey, celebrating its different forms and expressions, and a return to the lost art of true fermentation from ancient, traditional practices to its evolution in modern cuisine. One of the hottest food trends in the culinary world, traditional fermentation inspires innovative approaches and a melding of unique flavor profiles.
To ferment, means to be present. It invites an engagement of our sensory: smell, sight, touch, taste.
Chef Celia Lam alongside Chef Jutamas "Som" Theantae have amalgamated through cultivated thought and scientific techniques to create a unique menu which pay homage to the ancient ways of cooking with fermented foods, with modern interpretations of familiar flavours that we have come to love, but in a whole new 'fermented' light.
It's an awareness of our surroundings and a co-existence with life forms too small for the human eye to see – bacteria, yeast, fungi – microorganisms that are vital to our existence, yet often feared.
Fermentation travels across continents, from Thailand's ubiquitous kapi (shrimp paste used in nam prik chili), Japanese miso, Korean kimchi, Portuguese bacalhau (cod fish with potatoes and rice), African amasi (sour milk from sorghum grains), to Indonesian tempeh (soybean cakes). It enters our daily repertoire in common food and drinks such as yogurt, aged cheeses, cured meats, sourdough bread, beer, chocolate and coffee.
We hope to incite a sense of curiosity and adventure through the Transformation dining experience. Enjoy the Conveyance!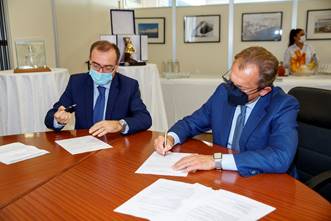 Transformation: A Journey of Fermentation | Chef Jutamas "Som" Theantae x Celia Lam
17th & 18th December at Karmakamet Conveyance
10 Courses / 2990 ++
Wine available by glass and bottle.
Bookings: www.karmakametconveyance.com
Seating times: 6:00pm and 8.30pm