Vietjet President and CEO Nguyen Thi Phuong Thao has been awarded the Legion of Honour from the French Government at the France Embassy in Vietnam. The award ceremony was attended by diplomats, high-ranking dignities from Vietnamese Government and business leaders in Hanoi on April 14, 2021.
The Legion of Honour, founded by Napoleon Bonaparte, is the most prestigious, long-standing and highest order of merit awarded by the French government to individuals and organizations to acknowledge one's special contributions.
At the ceremony, the French Ambassador to Vietnam Nicolas Warnery presented the Legion of Honour to Madame Nguyen Thi Phuong Thao – the first self-made female billionaire in Southeast Asia and also the first Vietnamese businesswoman to receive this honor.
As the Chairwoman of Sovico Group, President and CEO of Vietjet, Madame Nguyen Thi Phuong Thao has made outstanding contributions to promoting economic, cultural, development cooperation, making strong highlights in the strategic partnership, economic cooperation between Vietnam, Europe and France, especially in aerospace industry.
At the ceremony, Ambassador Nicolas Warnery honored the contributions of Madame Nguyen Thi Phuong Thao, highly appreciated her vision, wisdom and business philosophy for the development of the community. He extended his gratitude to the businesses led by Madame Thao such as Sovico, Vietjet, HDBank, etc. for always accompanying and cooperating with French businesses and the French people, especially during the period affected by Covid-19. Achievements of the businesses led by female billionaire Nguyen Thi Phuong Thao in the fields of finance, aviation, real estate, and international trade are admired by international friends and contribute to the economic development in Vietnam as well as in the world.
On the Vietnamese side, Vice Minister of Foreign Affairs To Anh Dung remarked at the ceremony: "Congratulations to Madame Nguyen Thi Phuong Thao for the noble award that the French government has presented today. Vietnam is proud of the good values of a strongly developed Vietnam that business community in which Madame Nguyen Thi Phuong Thao is a typical female representative have joined hands to build".
Madame Nguyen Thi Phuong Thao extended her thanks to the French government and people, French President Emmanuel Macron, the former French Ambassadors to Vietnam as well as Ambassador Nicolas Warnery. She also thanked everyone who has been supporting and cooperating closely with her personally as well as businesses such as Sovico, Vietjet, HDBank, etc. in the past time, achieving great business results.
The Legion of Honour is the most recent award that female billionaire Nguyen Thi Phuong Thao has received. She is one of the few Vietnamese businesswomen who have received many domestic and international awards such as Asia's Most Influential People for her philanthropy awarded by Tatler magazine, one of 100 Asian economic transformers voted by Business Insider Australia magazine, top 100 most powerful women in the world, most powerful female leaders in Asia, the Best Businesswoman Award in ASEAN, Asia-Pacific CEO of The Year 2019 voted by the world business community, etc. She was also included in a case study for teaching and research at Harvard University – USA.
Sovico Group, under her leadership, has pioneered to become an official partner of the United Nations, together with member organizations such as UNESCO, UN-Habitat, UNIDO Vietnam and international, etc.
The Chief Representative of UNESCO in Vietnam Michael Croft expressed his admiration to the President and CEO of Vietjet: "Madame Thao has clearly shown a preeminent vision beyond ordinary business thinking. She understands that the honest business philosophy and corporate responsibility are the foundation to go beyond financial strength. This is probably due to her in-depth understanding of the role of businesses in a large society and her kind heart alongside her overwhelming vision".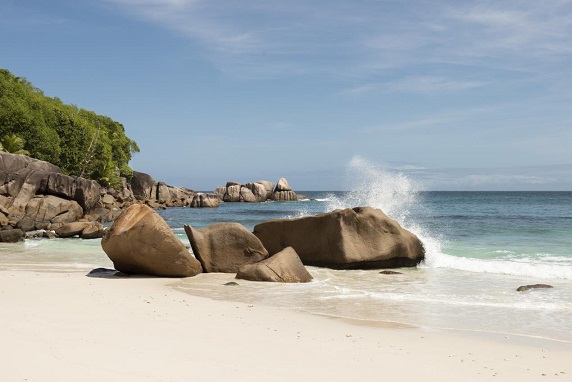 Vietjet President & CEO delivers a remark before. being awarded the honor