On September 25, "2020 Tourism Authority of Thailand (TAT) Beijing Office: China Virtual Roadshow has been successfully held. As tat Beijing Office's first virtual roadshow, TAT invited 40 local agencies, hotels, attractions from Thailand to participate in this event. Together with 120 Chinese tourism companies, they had an in-depth discussion on the current tourism situation in Thailand and shared new local travel products. This virtual roadshow brought a new digital communication experience among all the participants, who are looking forward to the industry recovery.
The Tourism Authority of Thailand's Annual Roadshow is one of their most important tourism events in China. Although affected by COVID-19, this first virtual roadshow provided a good communication platform for tourism industry partners to meet, share and establish partnership via online display, online meeting, live streaming, which further enhanced the relationship and helped to promote Thailand's tourism in China.
 Innovative Roadshow Experience Brings Fruitful Results
In 2019, the number of international tourists to Thailand was 39 million, of which the number of Chinese outbound tourists to Thailand was approximately 10.99 million, with an increase of 4.36% year-on-year. Thailand's beautiful scenery, pleasant climate and its hospitable folk customs have long been popular among the Chinese, which explain why Thailand is one of the top destinations for Chinese outbound tourism.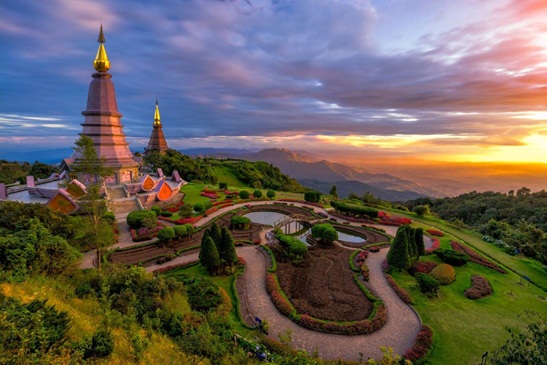 "2020 Tourism Authority of Thailand Beijing Office: China Virtual Roadshow" Official WeChat Mini Program
During the epidemic, TAT keep utilizing social media to popularize the destination via inspiring content such as Thai's food and beautiful sceneries. And, it's the common desire for both Chinese and Thai's travel trade professionals to the reopening of international tourism to Chinese tourists. Based on this belief, TAT chose to adopt the virtual roadshow for their sales mission and it's their first attempt on digitalization.
Over 200 Chinese operators joined the online "virual roadshow" and participated the live streaming programs broadcast to obtain the latest promotion policies in Thailand. Moreover, 120 Chinese travel agencies participated in the one-on-one online meeting, 96% of which had in-depth discussion and obtained opportunities for cooperation and resources.
One-on-one online meeting
During the China Virtual Roadshow", Mrs. Titiporn Manenate,Executive Director of the East Asia Region,Tourism Authority of Thailand and Ms. Anchalee Kumwong, Director of TAT's Beijing office participated in the live streaming section and shared their views on this digitalization attempt and the development of Thailand's tourism.
Mrs. Titiporn Manenate stated that even though TAT chose to conduct the roadshow virtually, participants from both sides didn't feel alienated or disconnected.This virtual roadshow serves as the brigde to facilicate the communications between travel trade professionals from China and Thailand and generates business opportunities in prepration.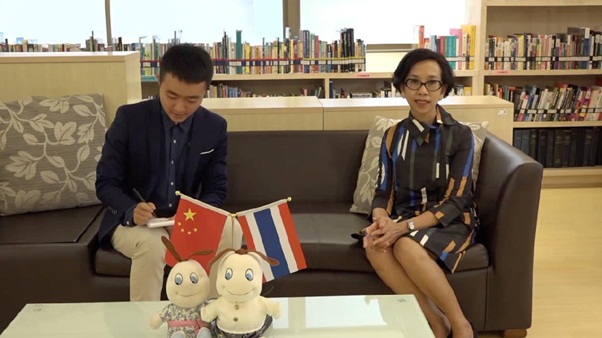 Ms Anchalee Kumwong expressed that "Thailand has been committed to improving tourism products and services to welcome friends from travel trade industry and Chinese tourists. In order to satisfy tourists and assure the services given to tourists are appropriate, the efforts of product upgrades have never stopped. After the outbreak of pandemic, the Chinese tourists' behavior and habits have changed and they tend to choose higher quality products and Thailand's travel industry has ready for this. We hope thourgh this collective effort to overcome the difficulties and plan for the reopening.
China's digital economy has expanded rapidly in recent years especially during this pandemic time while the digitalization of other countries remain relatively low. And, digitalization is revolutionizing the travel industry.
TAT's China Virtual Roadshow provides support on multi-entry registration, modular display, two-way appointment system, which help to facilicate the meetings and enhance user experience among participants.
One of the participants unveiled that he enjoyed the positive feelings associated with refreshed alignment and cohesion and he also deeply appreciated the TAT for providing such opportunity."
Recovery after the pandemic and Rebuild Market Confidence  
As pandemic situation in Thailand and China have stabilized, the recovery of tourism is on the top of the list. According to media reports on September 15, Thailand issued special tourist visas (STV) which allows international visitors to stay in the country for up to 90 days, plus a maximum of two renewals, meaning tourists can stay up to 270 days in the country.
At the same time, Tourism Authority of Thailand, in collaboration with Ministry of Tourism & Sports and Ministry of Public Health launched the "Amazing Thailand Safety and Health Administration" (SHA).  As a new standard for Thailand's public health and sanitation and a guide for high-quality tourist recommendations, it aims to improve the sanitation standards of the Thailand, and effectively reduce the chance of COVID-19 infections so that tourists' confidence can be rebuilt after the pandemic.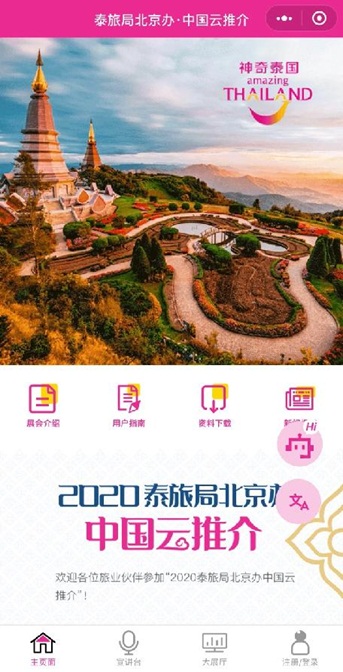 Source: Travel Link Daily