Agoda announces a strategic partnership with the Tourism Authority of Thailand (TAT), aimed at revitalizing the tourism economy and promoting sustainable tourism initiatives. This collaboration is another milestone in the longstanding partnership between the organizations geared to attract even more tourists to Thailand.
Under this partnership, Agoda and TAT will embark on various initiatives to encourage domestic travel and showcase the diverse beauty of Thailand. The 'Grand Discovery Thailand' campaign, with its focus on promoting tourism to secondary cities and provinces, will serve as a catalyst for this collaboration. Also, the partnership between Agoda and TAT extends beyond this campaign, encompassing a range of strategic efforts to support sustainable tourism development, drive economic growth, and enhance the overall travel experience in Thailand.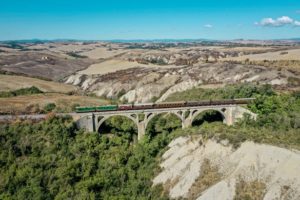 Mr. Nithee Seeprae, Deputy Governor for Digitalisation, Research and Development, Tourism Authority of Thailand said, "We are thrilled to join hands with Agoda for its technological prowess, to promote the wonders of Thailand and create memorable experiences for travelers. Through this partnership, we aim to highlight the cultural richness and natural splendor of our secondary and primary cities, while driving economic growth and sustainable tourism practices."
Damien Pfirsch, Chief Commercial Officer of Agoda, added, "We are delighted to partner with the Tourism Authority of Thailand (TAT) on various initiatives to boost domestic travel and support the tourism industry. Thailand is one of our most exciting markets, as well as being home to our major operations center, so we are proud to be able to help travelers to explore and experience all the beauty and diversity in the secondary and primary cities."
The key collaborations include:
The Grand Discovery Campaign: Agoda and TAT will jointly offer a 20% discount on accommodation, up to 1,000 THB, for travelers in secondary provinces every day and in primary provinces from Monday to Friday. Running from now to 15 August 2023, the campaign's objective is to assist accommodation partners during the low season, promote income redistribution, and highlight SME hotels in secondary cities across Thailand. Visit https://www.agoda.com/th-th/granddiscoverythailand for more information.
Ongoing Campaigns: Agoda will actively collaborate with TAT on existing campaigns such as the "Amazing Thailand Grand Sales," leveraging their combined expertise, including Agoda's cutting-edge technology, to promote travel, attract visitors, and boost local economies.
Cooperation on sustainable tourism development: Agoda, in partnership with TAT and the Ministry of Tourism and Sport (MOTS), hosted a sustainability training under the Global Sustainable Tourism Council (GSTC) umbrella during 3-4 July 2023. The training program aimed to empower hoteliers from around Thailand with the knowledge and tools to adopt more sustainable practices, supporting the broader goal of promoting sustainable tourism in Thailand. Additionally, Agoda's "Community Based Tourism Support Initiative" launched in 2022 enhances skills and capabilities of local tourism businesses, dedicating more than 1,500 volunteer hours to empower five communities across Bangkok, Samut Prakan, Prachuap Khiri Khan, and Suphan Buri. Moving forward, Agoda and TAT will continue their partnership to expand these two initiatives, fostering a more inclusive and sustainable tourism future for Thailand.
Through these collaborative efforts, Agoda and TAT aim to create a positive impact on the tourism industry by driving domestic travel, supporting local communities, and championing sustainable practices. Travelers can explore and book a wide range of accommodations across Thailand's secondary and primary cities on Agoda's technologically advanced platform, taking advantage of the attractive deals offered as part of this partnership.