Trip.com Group, a leading travel service provider, has unveiled a series of enhanced services aimed at empowering travellers through AI-led capabilities and knowledge.
Speaking at Trip.com Group's AI-driven strategy press conference, James Liang, Co-founder and Executive Chairman of the Board of Trip.com Group, said: "Tourism will continue to be an important industry in a smart society, as it satisfies people's innate desire to travel and explore. Artificial intelligence cannot replace this experience but can help to advance it. Trip.com Group will actively embrace technological development and use advanced AI-driven services to improve the travel process and overall experience."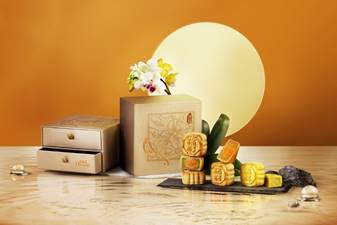 To ensure a seamless and hassle-free booking experience for its users, Trip.com Group has launched a series of AI-enhanced curated lists. These lists, include "Trip.Trends," "Trip.Best," and "Trip.Deals," cater to users' diverse needs and preferences by capturing real-time information on the latest travel trends, prices, and top-ranked hotels, flights, and attractions.
Each list focuses on a different consumer group and market position. "Trip.Best" enables global travellers to select the best experiences a destination has to offer, including flights, hotels, and attractions, as well as lifestyle choices such as restaurants, nightlife, bars, and shows. The list is curated by examining various travel products on Trip.com and scoring them based on an algorithm, with only the top 1% of products featured.
"Trip.Deals" is designed for budget-conscious users who are looking for the best deals on flights, accommodation, and travel destinations. The list is curated based on various factors, such as historical and projected price changes, as well as current travel expenses.
"Trip.Trends" tracks the most popular travel topics and events in different markets, based on user searches across various platforms including Trip.com, mainstream online search engines, and social media. This feature provides users with up-to-date information on the most exciting and current activities and events worldwide and in their local areas.
CMO of Trip.com Group, Bo Sun said: "We have seen a strong recovery in travel across various markets – with many having reported numbers surpassing the pre-pandemic levels. We are delighted to launch this series which will further enable our customers to plan and book their next perfect trip, depending on their requirements and preferences."
The launch of these curated lists is part of the Group's content marketing strategy to drive consumer awareness and provide them with the relevant information to secure the best deals.
During the pandemic, Trip.com Group expanded its range of content offerings, such as Trip Moments on Trip.com, livestreaming, and Star Hub – the Group's enhanced marketing tool for suppliers to enhance their marketing efforts. In 2022, the number of influencers on the Group's content platforms increased by 47% year-over-year, while user-generated content also rose by 33% compared to the previous year. Additionally, the average number of content viewed per user continued to increase.
 CEO of Trip.com Group, Jane Sun concluded: "Customers are at the heart of everything we do at Trip.com Group, and one of our priorities is to empower them to make informed decisions. Going forward, we will continue to harness technology to enhance user experiences and unlock new value for our customers."