Leading ICT infrastructure provider Huawei Technologies (Thailand) Co., Ltd. recently participated in the Job Expo Thailand 2023 event at the BITEC Exhibition Hall, Bangna, Bangkok, to help foster and encourage more digital talents in Thailand. The expo was hosted by the Thai Ministry of Labor and brought together over 400 enterprises to recruit talents and introduce strategic partners, creating opportunities for Thai job seekers to find employment both in Thailand and abroad across a range of business sectors and industries, including in Information and Communication Technologies.
Job Expo Thailand 2023 was attended by the Department of Employment led by Mr. Boonchob Suthamanuswong, Permanent Secretary of the Ministry of Labour, and Mr. Pairoj Chotikasathien, Director-General of the Department of Employment, and saw particularly strong participation with over 500,000 job vacancies across government agencies, state enterprises, and private firms. Huawei joined the expo as one of Thailand's key exhibitors for telecommunications and digital solutions, presenting over 60 career positions to skilled talents, new graduates, and academic students to help create employment opportunities and security for Thais, as well as to further strengthen local talent bases in line with Huawei's vision of a future digital Thailand. Over 50,000 people were reported to have participated in the expo this year.
Mr. Boonchob Suthamanuswong, Permanent Secretary of the Ministry of Labour, commented on the expo: "We first devised the expo with the aim of giving graduates, the unemployed, the handicapped, and the elderly the opportunity to directly meet with business owners and fill in the jigsaw of employment, matching employee skills with business needs and saving time and costs for both parties. The expo also serves to educate Thai people about labor market demand and provide career guidance and counseling, thereby addressing the country's employment capabilities and reducing the unemployment rate and labor shortages. We extend our appreciation to leading companies like Huawei for participating in the event and creating more opportunities for Thai people, as well as for further growing Thailand's industries and the economy."
This year marks the second time Huawei has participated in the expo, having previously attended in 2022. In addition to full-time positions for their telecommunications business, academic students were also invited to apply for internships through Huawei's pre-existing projects such as the 'Seeds for the Future' and 'ICT Young Talents' programs. To help prepare Thailand's youth to enter the labor market and to raise the level of ICT skills among Thai people, Huawei will also continue to build knowledge foundations this year through initiatives like Huawei's 'Digital Bus' and the 'Seeds for the Future' project, as well as further collaborations with educational institutions. Huawei's future digital talent development initiatives planned for this year include Women in Tech, Cyber Top Talent and so on.
In line with Huawei's goals for 2023, they aim to cultivate 10,000 green engineers and 20,000 Huawei developers in 3 years, as part of their commitment to Thailand. Huawei will also focus on building knowledge in areas such as cyber security, Cloud, and AI for its ICT personnel.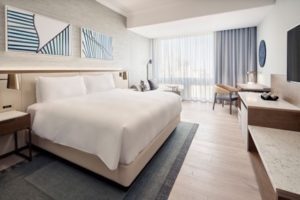 Mr. David Li, CEO of Huawei Technologies (Thailand) Co., Ltd., added that: "Large-scale job fairs like Job Expo Thailand use a range of sourcing methods that help organizations engage with some of the best and brightest minds from Thailand's talent pool. At Huawei, we're looking for candidates with specific qualifications and a real passion for ICT. We offer various benefits and provide our employees with opportunities for professional development and career growth. This allows us to not only help talented individuals develop their skills, but also builds upon our promise to 'Grow in Thailand, Contribute to Thailand' by providing opportunities that allow Thai people to contribute towards Thailand's growth into a future digital hub of ASEAN. We will continue to develop new talents for the digital ecosystem through partnerships with the government, our partners, and educational institutions to foster the next generation of talent who will shape the future of Thailand and enable its digital transformation."