Centara Hotels & Resorts, Thailand's leading hotel operator, is inviting experience-seeking guests to discover the wonders of Isaan, the captivating and culturally-rich region of Northeast Thailand. With 20 rural provinces enclosed by soaring mountain ranges to the west and south and the mighty Mekong River to the north and east, this vast and verdant region has developed a unique character that distinguishes it from the rest of Thailand.
This makes Isaan a wonderfully rewarding destination for adventurous travellers who want to uncover the authentic heart and soul of the "Land of Smiles." TIME magazine even named Isaan as one of the "World's Greatest Places" to visit in 2023.
So, what should be top of your list of things to see and do in Isaan? Here is Centara's selection of unmissable experiences…
Savour the region's famous cuisine
Known as the "rice bowl of Thailand," Isaan is famous for its unique style of cuisine, which is based on fresh herbs and spices. Sticky rice is a regional staple which can often be enjoyed with grilled meats and river fish. Don't miss vibrant salads such as som tum, Thailand's iconic spicy papaya salad, and laab, which blends minced meat (often pork) with mint, roasted rice, chili and more. Simply head to the local markets and follow your senses!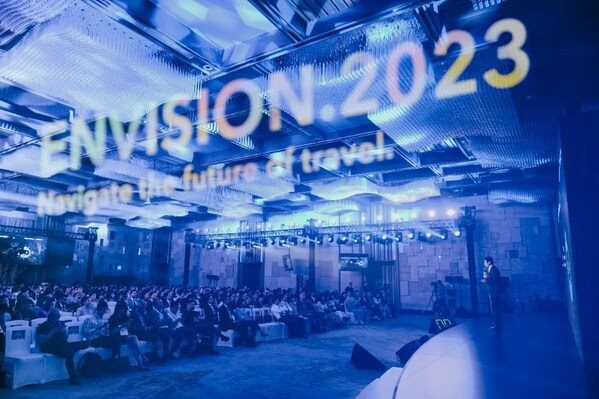 Tune into Isaan's musical traditions
In Isaan, music has provided the soundtrack to life and culture for centuries, even millennia. Classical instruments such as the phin (a three-stringed guitar) and khaen (a long bamboo mouth organ) create an enchanting sound. Mor lam, a traditional form of music and poetry, is often accompanied by elegant Thai dancing to tell folk tales. A modern style of mor lam has also evolved that features cabaret-style shows with glittering costumes!
Experience the colour of Isaan's festivals
Isaan's cultural heritage, which has developed separately from other parts of Thailand, has given rise to a calendar of colourful festivals. Discover the spectacular parades and intricate floats of the Candle Festival, which graces the streets of Ubon Ratchathani and Nakhon Ratchasima in July or August, and immerse yourself in the joyous celebrations of Udon Thani's Tung Sri Muang Festival, which is staged every December.
With a collection of three world-class hotels in a trio of distinct destinations, Centara is your perfect partner in Isaan. Centara Korat is ideally situated in the heart of Nakhon Ratchasima (also known as Korat), Isaan's largest city and the gateway to the mountains and forests of Khao Yai, while Centara Udon, after seeing a series of renovations to elevate the property even further with remodeled facilities and a new selection of dining options this year, is one of the best places to stay in Udon Thani, a vibrant city where modern Isaan culture meets time-honoured heritage. And, the newly-opened Centara Ubon brings world-class hospitality to Ubon Ratchathani, the rapidly emerging city that serves as the gateway to the "Emerald Triangle," where Thailand converges with Laos and Cambodia.