Aquarius International Development (AQI) embarks on a major expansion across Southeast Asia, as it unveils its first project-Aquarius Residences & Resort, Koh Chang, a collection of luxury pool villas and condominium residences along with a 200 key luxury resort the Chedi Aquarius Koh Chang.
It will be managed by General Hotel Management Ltd. (GHM) and will also house an all-day restaurant, a cliff-edge restaurant, rooftop bar, spa, infinity pool with pool bar, and conference facilities, overlooking the Gulf of Thailand. Guests and residents will also be offered private boat transfers to AQ Privilege Beach Club & Residences, Koh Man Nai, a truly exclusive private island destination featuring four Presidential Suite Villas, a private marina, beach club, infinity pool and water sports.
Tommy Lai, Chief Executive Officer of General Hotel Management Ltd. said, "For some time now, we've been on the lookout for exactly the right blend of attributes; the right setting, the right partner and the right ambition so that we might touch down again in Thailand with the Chedi brand. With Aquarius Interational Hospitality Development Ltd., we've found all of this and more, " he said.
These projects are set to elevate the tourism profile of Koh Chang, which is blessed with breath-taking, natural beauty, white sands and warm, shallow seas. The island is connected to Bangkok by road and sea, or via direct domestic flights to Trat Airport and will benefit from a new high-speed railway line along Thailand's Eastern Economic Corridor, which is being extended to Trat in 2023. AQI is further helping its high-end clientele explore Southeast Asia's tropical seas with AQ Ventures, a luxury yacht business. Based in Koh Chang and Phuket, the operator will provide a full range of professional services, including yacht chartering, sales and management. It will also help clients transform their lives by purchasing their own yacht with expert advice, and then provide full management assistance to let customers maximise the value of their asset.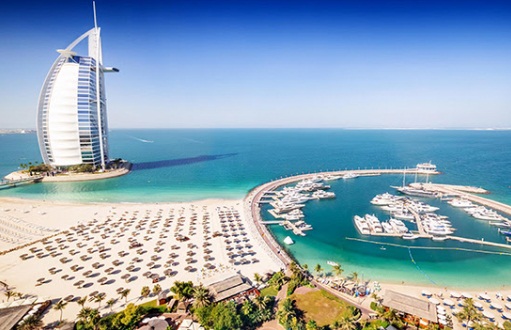 Mr Edward Chi MD Norcal Venture Capital
Owned by Norcal Venture Capital Group Limited, Edward Chi Managing Director explained NVC is embarking on a five-year plan that encompasses luxury resorts, residences, yacht charters, restaurants, premium gourmet and dining stores and bespoke online travel booking and membership services with an estimated value of USD 250 million.
Nixon Chung, Chief Operations Officer of AQI commenting on the residences said, "We are delighted to open sales for our first prestigious project in Koh Chang. A pristine location, impeccable design and high-end interiors, our Pool Villa and Condominium Residences promise an unsurpassed investment opportunity, and we look forward to introducing our customers to their luxurious new lifestyle from 2022."
The development is scheduled to open in three phases from 2022. Sales are now open for the 23 Pool Villa Residences, which comprise seven One-Bedroom Ocean Cliff Pool Villas (223 sqm, starting from THB 43 MB), five One-Bedroom Ocean Duplex Pool Villas (293 sqm, starting from THB 41 MB), eight Two-Bedroom Ocean Cliff Pool Villas (448 to 485 sqm, starting from THB 58 MB), and three stunning Three-Bedroom Ocean Cliff Pool Villas (861 sqm, starting from THB 100 MB).
Story and pictures by
Andrew J Wood