Huawei announced its plans to launch a complete set of commercial 5.5G network equipment in 2024 at the 5G Advanced Forum during MWC Shanghai 2023. Yang Chaobin, Huawei's Director and President of ICT Products & Solutions, made the announcement, stating that the company aims for this launch to signify the beginning of the 5.5G era for the ICT industry.
Yang Chaobin highlighted the rapid development of the 5G industry, with over 260 commercial 5G networks established worldwide, serving more than 1.2 billion users, including 115 million gigabit F5G users. The emergence of innovative 5G applications, such as glasses-free 3D, is revolutionizing the way we live and work by providing immersive experiences for users.
However, these new services continue to require stronger 5G network capabilities. The evolving extended reality (XR) and ongoing industry digitalization require 10 Gbps downlink and 1 Gbps uplink speeds. This exposes the significant gap between current 5G capabilities and the need to transition to the next stage, which is 5.5G. 5.5G will not only enhance the consumer experience, home broadband, and office campuses, elevating speeds from 1 Gbps to 10 Gbps, but also boost network capabilities tenfold, creating new business opportunities for operators across various industries.
Huawei has introduced the concept of the '5.5G Era', which encompasses end-to-end solutions integrating comprehensive evolved technologies, including 5.5G, F5.5G, and Net5.5G. The 5.5G networks will provide a 10 Gbps downlink, 1 Gbps uplink, and support 100 billion connections, while also being natively intelligent to push the boundaries of 5G business and enable operators to reach new heights. With 5.5G, low latency combined with 10 Gbps downlink and 1 Gbps uplink speeds will facilitate interactive experiences for consumer-oriented services such as XR Pro, holographic projections, and 3D videos. Another key technology, 50G PON, will enable 10 gigabit speeds for F5.5G ultra-broadband networks and is expected to be widely utilized in homes, campuses, and other production environments. In addition to the development of key technologies for 5.5G wireless and optical access networks, Yang also announced that Net5.5G would serve as a next-generation network foundation for industrial digitalization, providing high-quality network access.
In the industrial domain, 5.5G will enhance ultra-reliable low-latency communication (URLLC) capabilities, ensuring denser and more reliable mobile connections with lower latency. This expansion of 5G from auxiliary to core production processes will facilitate services such as industrial control. Furthermore, 5.5G will improve positioning precision from meters to centimeters, enabling applications like Automatic Guided Vehicles (AGVs).
Yang explained: "With a clearly defined standardization schedule, the 5.5G Era is already poised for technological and commercial verification. In 2024, Huawei will launch a complete set of commercial 5.5G network equipment to be prepared for the commercial deployment of 5.5G. We look forward to working with all industry players embarking on the new journey towards the 5.5G Era."
The 5G evolution has witnessed significant progress in technology research and standardization within the industry. Huawei has introduced 5.5G, and 3GPP has proposed 5G-Advanced, which has entered a critical stage of standardization. The industry has reached a consensus on application scenarios, capability requirements, and the key technology pathways of 5G-Advanced.
Huawei introduced the 5.5G vision in 2020 to define new application scenarios, expanding the range of scenarios from a triangle to a hexagon. Through collaboration with wireless industry players, including upstream and downstream partners such as carriers, equipment vendors, chip and device vendors, regulators, and industry organizations, Huawei has reached a consensus on the necessity of 5G evolution, application scenarios, capability requirements, and key technology pathways, thereby accelerating industry development.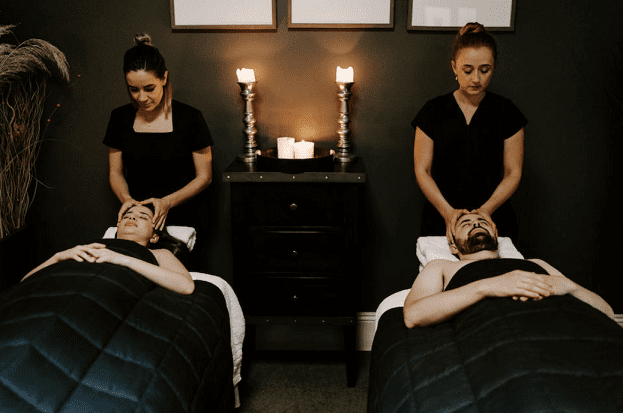 While the vision for 6G is still in its earliest stages, with related research into key technologies just beginning, 5.5G has become a significant milestone for future development. The tenfold improvement in network capabilities in the 5.5G era is poised to unleash the productivity of digital technology across numerous industries.
Yang Chaobin, Huawei's Director and President of ICT Products & Solutions, emphasized: "Huawei is committed to working with partners, complementing each other's strengths, motivating partners to proactively support customers, and collectively serving customers' needs."
In the future, Huawei will continue to invest and innovate, collaborating with global customers and partners to deeply integrate ICT, accelerate digital transformation, promote the development of the digital economy, and expedite the realization of an intelligent world within various industries, in order to create new value.