Korean Air's volunteer team visited the Chiang Dao region in Thailand from June 8 to 13, and carried out various volunteer activities, including road paving projects and introducing Korean traditional culture to the local residents.
Chiang Dao is an area located 2,100 meters above sea level in the northern part of Chiang Mai province in Thailand. The villages in the region lack basic infrastructure such as electricity, water, medical services and educational facilities for children.
During their visit, Korean Air's volunteer team paved roads in the local village using concrete to prevent frequent accidents caused by poor ground conditions. They also painted the exterior walls of old buildings and introduced Korean culture through traditional music and dance performances, and the making and sharing of popular Korean food such as tteokbokki, a spicy rice cake dish.
With the pandemic behind, Korean Air is back to actively engaging in community service activities. Last week, the airline also resumed its annual rural volunteer activities in the village Myeongdong-ri, Gangwon Province, where it has been visiting twice a year since 2004. Employees visited the village and provided medical assistance and helped with agricultural work.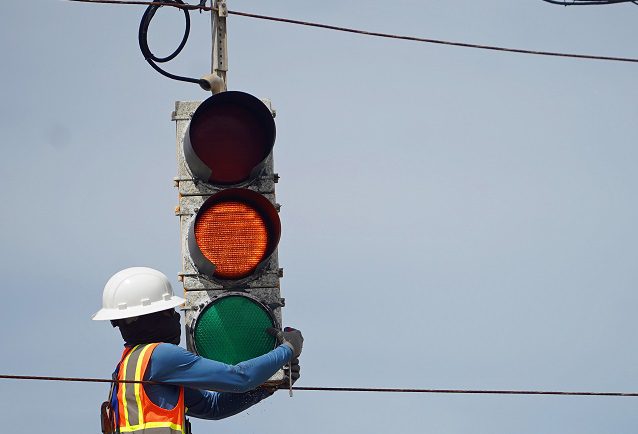 About Korean Air
Serving the world for more than 50 years, Korean Air is one of the world's top 20 airlines, carrying more than 27 million passengers in 2019, pre-COVID. With its global hub at Incheon International Airport (ICN), the airline serves 120 cities in 43 countries on five continents with a modern fleet of 156 aircraft and over 20,000 professional employees.
Korean Air's outstanding performance and commitment to the highest level of safety and customer service was further highlighted during the pandemic; the airline was granted numerous awards including 2021 Airline of the Year and 2022 Cargo Operator of the Year by Air Transport World, and a 5-star COVID safety rating from Skytrax.
Korean Air is a founding member of the SkyTeam airline alliance, and has grown into one of the largest transpacific airlines through its joint venture with Delta Air Lines.
Dedicated to providing Excellence in Flight, Korean Air's vision is to be a respected leader in the world airline community.