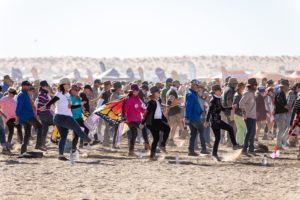 Responsible travel is top-of-of mind for eco-conscious travellers every year in June, with World Environment Day and World Ocean Day emphasising the need for sustainability. This World Ocean Day, guests of Avani+ Khao Lak Resort are encouraged to join the beach clean-up project on Bangsak beach, with the goal of keeping the ocean healthy.
"Globally marine life, particularly, sea turtles, seabirds and marine mammals are adversely affected by plastic pollution and regular beach clean-ups are vital in helping to alleviate problems caused by ocean debris and the danger that plastic pollution poses to marine animals", says General Manager, James Sutcliffe. 
Avani+ Khao Lak is committed to protecting and sustaining Mother Nature and environmental practices include lessening the resort's carbon footprint by working closely with local farmers and suppliers to source fresh, seasonal ingredients, reducing water and energy consumption and recycling waste. The resort provides reusable glass bottles to reduce single use plastic in guest rooms and restaurants.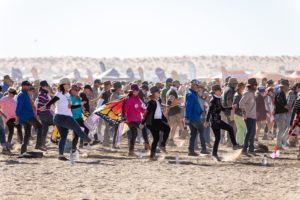 Set amidst 24-acres of tropical gardens, the resort lets families leave the modern world behind. At the heart of the resort is a petting farm and organic produce garden which feeds the resort's restaurant and bar operations. Kids may feed the resident ducks, rabbits and chickens and collect their own organic eggs for breakfast and they are also taught how to harvest vegetables and fruit. The passionate team of gardeners that look after the resort gardens convert organic kitchen waste into compost and fertilisers. 
As a brand, Avani is all about putting fuss-free, health-centric meals front and centre. Tasty and packed with energy, the focus is on seasonal, local produce – food that's good for the whole family and also kind to the planet. 
Learning about how to care for our environment is an essential life skill for kids. The resort's AvaniKids Club leans into their natural thirst for knowledge by getting them excited about recycling, repurposing and reusing. During arts and crafts activities kids learn how to reuse and repurpose containers, cardboard and plastic bottles.  They play games that help them practice which items can be recycled, and which items are waste and should be thrown away.