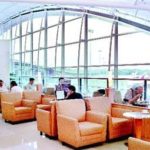 Plaza Premium Group's Silver Jubilee: Redefining Airport Hospitality Globally.
Twenty-five years ago, the concept of an independent airport lounge was just a seedling in the mind of Malaysian entrepreneur Song Hoi-See. Plaza Premium Group (PPG) celebrates a legacy that transformed airport hospitality, introducing innovations from terminal hotels to unique dining experiences.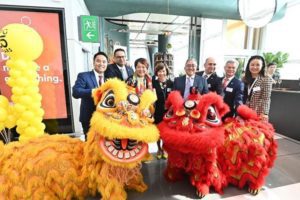 This year, Hong Kong International Airport travellers can relish the newly opened 'Intervals' – an elite cocktail bar offering picturesque views from the Sky Bridge. Featuring a specially-curated 'flight of cocktails', this latest offering exemplifies PPG's ethos: enhancing traveller experience, irrespective of flight class.
From its pioneering lounges in Hong Kong and Kuala Lumpur, PPG has a global presence with 13 diverse brands across 250+ locations. The consistent drive for excellence has earned them Skytrax's "World's Best Independent Airport Lounge" title for an impressive seven years in a row.
PPG's future brightens as the torch is passed to the next generation – Jonathan Song and Mei Mei Song. As they charter the company's new trajectory, they hold close to three cornerstone principles: technology, sustainability, and people.
Technology Takes Flight.
PPG's OneTECO and Smart Traveller platforms are game-changers in this digital era. OneTECO, a comprehensive platform, optimizes bookings for operators and consumers, offering data-driven personalized services. Meanwhile, Smart Traveller rewards members for every interaction and links PPG's assistance with an expansive network of non-affiliated partners.
Sustainability Soars
With a vision anchored in responsible growth, PPG aligns with the United Nations Sustainable Development Goals. Their commitment ranges from waste management to sustainable sourcing, echoing through every facet of their operations. Collaborative initiatives with industry stakeholders, especially airports, solidify their commitment to a greener travel experience.
People: PPG's Pillar
PPG's diverse workforce of 3,500 across 50 cities is their treasured asset. The company encourages individuality by fostering an inclusive environment, ensuring every interaction exudes respect, engagement, and understanding.
Reflecting on a resilient journey, primarily through the tumultuous past three years, Song Hoi-See encapsulates PPG's spirit: "Our unwavering commitment is to make travel a joy, especially as travelers seek to reclaim lost moments."
Written by:

Supaporn  Pholrach (Joom)
===================================