The 17th edition of the highly anticipated Supersports Laguna Phuket Marathon took place last weekend, attracting an enthusiastic gathering of friends and families, as well as locals and tourists alike. The event, sponsored by Supersports, under Central Retail, Thailand's number one sporting goods retailer, was aimed at driving Phuket's recovery as a world-class sports tourism destination while also promoting good health for everyone.
With participation from over 6,000 runners, this year's edition of the Supersports Laguna Phuket Marathon proved to be an exhilarating showcase. Runners of all ages exhibited their passion for running and embraced the spirit of healthy competition against the backdrop of the tropical paradise that is Phuket.
Erlinda Petpisit, Omnichannel Customers Director of CRC Sports Co., Ltd., under Central Retail, said, "We continue to show our unwavering support for the Supersports Laguna Phuket Marathon. This event has become a hallmark of our dedication to fostering an active lifestyle and encouraging people to push their boundaries. Moreover, it serves as a testament to Phuket's rise as a premier destination for sports tourism. With its remarkable venues and exceptional sports facilities, this city has become an iconic and idyllic hub for sports and events. We extend our heartfelt congratulations to all participants and look forward to continuing our support for this exceptional event in the years to come."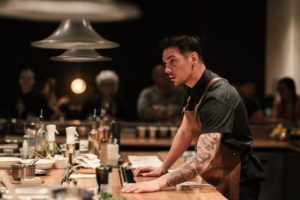 Alexandre Hammel, President of CRC Sports Co., Ltd., attended the opening ceremony of the event and enthusiastically flagged off the runners, symbolizing the official start of the exciting race. The event drew immense attention, attracting numerous celebrities and influencers passionate about running and committed to promoting a healthy lifestyle. Runners from the renowned Supersports team joined the event, infusing it with their energy and adding to the already vibrant atmosphere.
The race featured multiple running distances to cater to a wide range of participants. On the morning of Saturday, June 10, runners had the option to choose from various distances, including a 2 km youth run, a 5 km run, and a 10.5 km run. On the second day, Sunday, June 11, the event showcased more challenging races, allowing participants to push themselves with a half marathon covering a distance of 21.0975 km, a full marathon spanning 42.195 km, and a team marathon.
This course offered a challenging running route for participants, providing them with a unique and diverse experience. The start/finish line was located at Laguna Grove in Laguna Phuket. Competitors ran amidst stunning nature, with beautiful scenery on both sides of the road. The route took them through various landscapes, including villages, rubber, palm, and pineapple plantations, and even a buffalo farm. Additionally, runners had the opportunity to enjoy the breathtaking beach in Nai Yang, located within Sirinat National Park.
In addition to promoting good health among Thais, Supersports introduced a range of products for purchase at the running event, reflecting the company's dedication to the high-quality products that meet the comprehensive needs of its customers.
To find out more about the event and stay updated with the latest news, please visit www.supersports.co.th or Supersports' Facebook page.