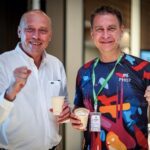 In a clarion call to Southeast Asia's hoteliers, prominent figures from the hospitality sector emphasized the necessity to capitalize on sustainable tourism or risk losing out on the burgeoning "green premium". The insights emerged from the widely-attended PHIST (Phuket Hotels for Islands Sustaining Tourism) conference, Southeast Asia's vanguard sustainability symposium.
Across the global hotel landscape, many establishments are riding the wave of sustainability, offering eco-conscious guests premium experiences that value ethical practices and environmental stewardship. Yet, in the heart of Southeast Asia, many establishments appear slow to catch onto this trend. Recent statistics from global tourism forums reveal that sustainable tourism practices can increase hotel revenue by 20%, highlighting the missed opportunity for many Southeast Asian businesses.
Bill Barnett, the illustrious managing director of C9 Hotelworks, remarked on this gap, highlighting how Southeast Asian hotel developers lag compared to their European or North American counterparts. The sentiment was echoed by many, including luminaries like Bill Bensley and KP Ho, who have left indelible marks on Asia's sustainable tourism ventures.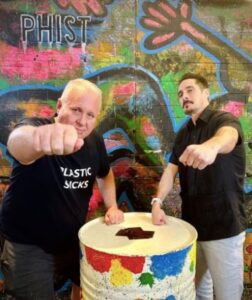 PHIST, held at SAii Laguna, welcomed over a thousand stakeholders, including luminaries like Jesper Palmqvist from STR Global. Participants from illustrious resorts like Six Senses and Soneva convened to share best practices and strategize how Southeast Asia can better position itself in this sustainable tourism frontier.
While sustainable tourism isn't just about branding and image, it encompasses genuine commitments. From promoting farm-to-fork dining engagement with local communities to waste management and energy conservation – the green path is as much about efficacy as it is about ethics. It's a path that conserves the planet and substantially streamlines costs, building guest goodwill.
The transformations enabled by such commitments are evident. Take, for instance, the metamorphosis of Laguna Phuket. Once marked uninhabitable post the tin mining era, KP Ho's vision turned this landscape into a sustainable resort haven. Similarly, Bill Bensley's Shinta Mani Wild in Cambodia is a testament to how luxury can merge with environmental stewardship, using its revenue to shield the region from mining, logging, and poaching.
This year's PHIST provided a platform for many discussions, ranging from green hotel loans to sustainable design. Over 30 exhibitors and 16 interactive sessions later, one thing was abundantly clear: The push for sustainability is not just a fad; it's the future.
As a precursor to PHIST, the formation of the Asia Pacific Outdoor Lodging Association (APOLA) was announced. APOLA aims to charter the course for sustainable outdoor lodging in the region, emphasizing quality and accountability.
As Southeast Asia stands on the cusp of a sustainable revolution, the question remains: Will its hospitality giants heed the call?
Those intrigued by APOLA's mission and wanting to participate in this transformative journey can register their interest at contact@apola.io.
Written by:

Supaporn  Pholrach (Joom)
===================================