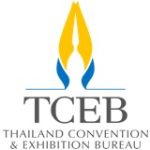 In a stunning display of strategic mastery and adept international relations, Thailand, under the judicious leadership of the Thailand Convention and Exhibition Bureau (TCEB), has triumphantly secured the hosting rights for 23 international conferences between October 2022 and September 2023. These notable gatherings, set to be deployed until 2028, unequivocally position Thailand as a burgeoning hub for global dialogues and transformative initiatives.
One of the pre-eminent events to be held on Thai soil will be the 2026 Annual Meetings of the International Monetary Fund (IMF) and the World Bank Group (WBG) in the vibrant city of Bangkok. This prestigious conclave is anticipated to bring together a staggering 12,000 delegates, enriching Thailand's international engagement and enhancing its profile on the world financial stage.
In an innovative breakthrough, the FIFA Congress 2024 and the World Diabetes Congress 2025 are set to debut in Southeast Asia, providing Thailand with a formidable platform to showcase its capacities in hosting large-scale, multifaceted events. With respective delegate anticipations of 2,000 from 211 countries and 10,000 attendees, these congresses promulgate Thailand as a nexus for sports and healthcare discussions on the international panorama.
Remarkably, 14 23 secured conferences are dedicated to the critical medical sector. The International Society on Thrombosis and Haemostasis (ISTH) Congress 2024 and World Congress on Pain 2026 are projected to draw 8,000 and 5,000 delegates, magnifying Thailand's influence in global healthcare dialogues.
The strategic foresight of TCEB is elucidated in its unique and instrumental 'One Ministry, One Convention' (OMOC) programme. By synergistically aligning a particular government ministry's resources and support with relevant conventions, the OMOC programme played a pivotal role in clinching the bids for the aforestated events.
TCEB President, Mr. Chiruit Isarangkun Na Ayuthaya, articulated, "The demonstrable efficacy of TCEB's OMOC programme in bidding for apex events like the IMF/WBG Annual Meetings, FIFA Congress, and World Diabetes Congress underscores our commitment to attracting more international conventions to Thailand. By augmenting the support of correlated government ministries and fostering collaborative promotions in related sectors and agencies, we aim to facilitate event owners and organizers in realizing unprecedented success in Thailand. It is heartening to acknowledge that Thailand perpetually radiates robust trust as a premier convention destination."
Moreover, the 23 victorious bids span a myriad of fields, including finance, healthcare, sports, environment, education, digital, and business management, thereby demonstrating Thailand's versatile and comprehensive capacity to host, manage, and elevate a diverse array of international events.
Written by:

Supaporn  Pholrach (Joom)
===================================