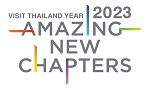 Amid an exhilarating move to revitalize Thailand's flagging tourism sector, the Royal Thai Government, under the astute leadership of Prime Minister H.E. Mr. Srettha Thavisin, has unveiled an ambitious visa exemption initiative for travellers from the People's Republic of China and the Republic of Kazakhstan. This directive comes into effect on 25th September 2023, lasting till 29th February 2024.
The motive behind this five-month visa waiver is clear: to accomplish the country's staggering tourism revenue goal of 2.38 trillion Baht. H.E. Ms Sudawan Wangsuphakijkosol, at the Ministry of Tourism and Sports, elaborated that this strategy aligns with the government's previously outlined "Quick-win measures." The objective? To propel the Thai economy via an uptick in tourism. Especially focusing on China, a primary feeder market, and Kazakhstan, a budding tourist origin, during the peak travel season.
Statistical forecasts during this waiver period are nothing short of dazzling. Thailand is bracing to welcome a staggering 1.91 to 2.89 million Chinese visitors, representing a year-on-year surge between 41-62%. This influx is anticipated to pump between 92.58 to 140 billion Baht into the nation's coffers. As for tourists from Kazakhstan? An estimated 129,485, reflecting a nearly 50% year-on-year jump, potentially contributing 7.93 billion Baht.
Adding to the enthusiasm, Ms Thapanee Kiatphaibool, the chief of the Tourism Authority of Thailand (TAT), highlighted the profound impact of this "ease of travelling" policy. By removing cumbersome visa procedures, Thailand positions itself as an irresistible destination, aiming to attract around 4.04 to 4.4 million Chinese tourists alone in 2023, translating to a revenue of a whopping 257,500 million Baht.
As of 10 September 2023, China solidified its position as Thailand's second-largest tourist contributor after Malaysia, with an impressive 2.28 million visitors. Sans this exemption, projections for Chinese visitors stood at 3.47 million in 2023, amounting to 174,358 million Baht.
Timed to perfection, this visa exemption is slated just before China's Golden Week, starting 1st October 2023, a week of high travelling propensity. Several airlines are gearing up, unveiling charter flights and augmented flight schedules, connecting multiple Chinese cities with Thailand's prime destinations like Phuket and Chiang Mai.
From the Kazakhstani front, the targets are also lofty. By year-end, Thailand hopes to entice 180,000 tourists, with Phuket emerging as their preferred getaway.
Ultimately, this visa-free gesture, concentrated on Chinese and Kazakhstani tourists, aims to rejuvenate Thai tourism. The vision? 25-30 million tourists and an astounding 2.38 trillion Baht in revenue for 2023. Furthermore, this strategy foresees a domino effect, setting the stage for an accelerated tourism trajectory into 2024, encapsulating Thailand's grand vision of becoming the world's go-to tourist haven.
Written by:

Supaporn  Pholrach (Joom)
===================================