Since its beginning, The Slate Phuket, Phuket's whimsical art-inspired beachfront resort, has invited guests and local residents to discover some of the world's most talented artists. And with the canvas of a resort designed by the creative master-strokes of Bill Bensley there is little wonder. The vision of The Slate is clear as it brings an exceptional and eclectic range of artistic talent to the resort – and 2020 is no different. In fact, it is building a head of steam that creates more and more excitement as the years go by.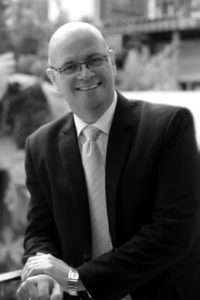 For the second year, The Slate will collaborate with Central Saint Martin's College, the prestigious UK institute that forms part of the University of the Arts London. Under this ground-breaking partnership, the resort will sponsor one of the college's graduates, who will become the resort's "Artist in Residence" for up to six months. The successful student will be able to display their work in exhibitions at The Slate. The resort will also serve as a live studio, enabling guests to interact with the artist and even purchase original works created during the residency. And as part of The Slate's immersive guest experience programme, complimentary cocktail evenings and talks will give visitors the chance to learn about the artist's life, work and inspiration. The next resident will be announced in the coming weeks.
The Slate's first Artist in Residence from Central Saint Martin's College was Vincent Hart, an exceptional young British artist who graduated in 2018 with a BA (Hons) Degree in Fine Art. Fascinated by light and colour, Vincent specialises in contemporary painting, influenced by Mark Rothko. His work unites elements from other movements and artists, which he re-contextualises to create a narrative that is intentionally left open to interpretation. In this sense, he encourages viewers to read his work in an entirely personal way.
"It is worth noting however, that as much as my work is influenced by other art, it is also a direct response to my surroundings. Again, light and colour play a big part in my choice of palette and materials, and for this reason I was very excited to be artist in residence here at The Slate," said Vincent.
Located in London, Central Saint Martin's College offers a wide range of courses in diverse artistic disciplines, including fine art, fashion, performance art, graphic communication, jewellery design, textiles, ceramics, product design and more. It also encourages its students to address global challenges, such as climate change, biodiversity and inequality. By connecting with global partners like The Slate, Central Saint Martin's College believes that art can break down geographical, cultural and social barriers.
This collaboration marks a continuation of The Slate's successful artist programme. The resort is currently hosting one of Thailand's most famous "Sak Yant" tattoo artists for an exclusive six-month residency. Ajarn Boo creates ancient and deeply spiritual body art that can only be inked by Buddhist monks. His tattoos now adorn the bodies of celebrities including Derrick Rose, the NBA basketball star. The Slate will also soon launch the first edition of a mini festival featuring musicians and other artists.