Wah Lok Cantonese Restaurant Bangkok is now open and welcoming diners.
In Singapore throughout the past three decades, one name has remained synonymous with outstanding Chinese food – Wah Lok. The venue, at equally renowned Carlton Hotel Singapore, is the Lion City's premier spot for Cantonese delicacies including Hong Kong-style dim sum. It's a claim confirmed by Wah Lok's numerous awards including 27 consecutive years on Singapore Tatler magazine's 'Singapore's Best Restaurant' list, as well as by more than two decades' recognition as one of 'Singapore's Top Restaurants' in the pages of Wine & Dine magazine. To these can be added glowing reviews in major publications such as Singapore's The Straits Times / The Sunday Times newspaper.
Now, Bangkok visitors and residents at last have a chance to savour the same legendary Wah Lok dining experience – and to do so in one of the city's most stylish settings.
That Wah Lok Bangkok is something different emerges straight away. An inspired design concept evinces the convivial ambience of a traditional Chinese courtyard and features an entranceway depicting sepia-tinted scenes of old Shanghai. Guests then step into a spacious contemporary main dining room with capacity for nearly 200 diners. The same subtle blend of traditional and modern further appears in the restaurant's four private dining rooms ideal for business lunches, friend and family gatherings, and exclusive social occasions. All rooms have city views and can be configured for 10 to 44 guests.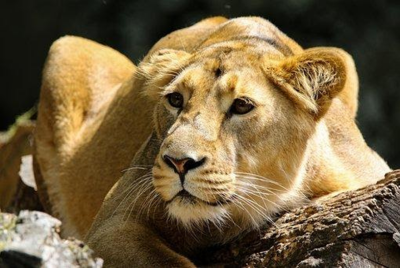 Providing culinary direction at Wah Lok Bangkok is Master Chef and Guangdong native Lam Kok Weng, who back in 1989 joined a then just-opened Wah Lok at Carlton Hotel Singapore. After several years with the restaurant, he went on to gain additional expertise including in Bangkok, where for the past 15 years he's worked as a chef and culinary director. At Wah Lok Bangkok, Chef Lam has created a Cantonese dining experience unlike any other in Thailand, and beyond. For instance, among signature dishes on the menu are his special Crispy Prawn with Wasabi Dressing (Baht 580++), Sautéed Australian Beef Tenderloin Diced with Garlic and Black Pepper Sauce (Baht 780++), Peking Duck (Baht 1,600++), Spicy Lemongrass-infused Baked Snow Fish (Baht 780++) and Deep-fried Bean Curd and Spinach in XO Sauce (Baht 360++), a dish available only at Bangkok's Wah Lok.
Superb dim sum further defines Wah Lok and includes savory morsels such as Crispy Beancurd and Prawn Cheong Fan (Baht 180++), Steamed Crystal Skin Shrimp Dumpling with Beetroot (Baht 140++), Shark's Fin Soup Dumpling (Baht 220++), Steamed Cordyceps Flower Chicken, Crab Meat Dumpling (Baht 120++), Steamed Vegetarian Dumpling with Bamboo Fungus in Truffle Oil     (Baht 120++) and much more. Overseeing all dim sum at the restaurant is Chef Wai Long Waa, a Cantonese native who brings a similarly wide-ranging international background along with peerless dim sum expertise to Wah Lok's culinary team.
Presenting Wah Lok with a "Wai" – Singapore's famed Chinese restaurant now in Thailand at Carlton Hotel Bangkok Sukhumvit. Executive Chinese Chef Lam Kok Weng invites all to enjoy his imaginative menu deftly harmonising the flavours of Cantonese cuisine, along with Bangkok's finest Hong Kong-style dim sum.
Wah Lok, authentic Cantonese cuisine is located on the 2nd floor at Carlton Hotel Bangkok Sukhumvit. Open every day for lunch from 11.30 a.m. to 2.30 p.m. and for dinner from 6.00 p.m. to 10.30 p.m. For more information or reservations kindly contact 02-090-7888