The world economy is undergoing a drastic transition from traditional ways of trade and payments to more contemporary methods. The tourism and hospitality industry are experiencing a similar wave of virtualisation. 
In the journey of virtualisation, a new payment method has emerged: payments via cryptocurrency. Tourism, being the heart of the world economy, accepts any change that surpasses the global economy.
The tourism industry is highly dynamic, and so is the virtual world. Both are sailing hand in hand in the same boat of innovation. Amidst the transition, the tourism and hospitality sector has now ventured into the world of cryptocurrency.  
Cryptocurrency in tourism & hospitality sector
Cryptocurrency is a digital currency. It is a decentralised form of currency, thus eliminating centralised control over money from governments. Additionally, traditional money has manifold disadvantages that cryptocurrency overcomes. Thus, it is now taking the limelight across sectors.
There are undoubtedly various disadvantages of cryptocurrency, but if it is used with a vision, it can overshadow the traditional form of money, which federal governments control.
Slowly and steadily, the tourism and hospitality sector are realising the value of cryptocurrency. Subsequently, some hotel chains have ventured with crypto. It's no surprise because using cryptocurrency as the transaction medium has several benefits, like low transaction fees and faster processing than traditional money.
Crypto transactions are especially beneficial for international transfers- a boon for travel players. Most importantly, the potential of crypto is enhancing exponentially due to the ever-advancing digital sector. With the growing acceptance and usage of crypto, the hospitality sector is finally moving ahead in this new world of digital currencies.
GOOD READ: Travel Insights || Tourism in the Post-COVID world: New trends setting better future?
ASEAN Hotels are now accepting cryptocurrencies for payment
Last month, The Pavilions Hotels & Resorts became the first global boutique hotel group to accept cryptocurrency as a mode of payment for bookings. Accelerating the revolution of crypto, the Group is setting a new benchmark for the hospitality industry.
The Pavilions Hotels & Resorts are sophisticated, private havens spread across Europe and Asia. Headquartered in Hong Kong, the Group is one of the fastest-growing boutique hotel groups globally. The properties in ASEAN regions like Bali and Phuket have been fetching ample attention lately.
Continuing its contemporary and innovative spree, The Pavilions Hotels & Resorts have partnered with a UK-based, globally established crypto-payment gateway, Coindirect. As a result, their properties can now be booked securely with digital currencies like Bitcoin, Ethereum and 40 other virtual currencies following the partnership.
Jesse Hemson-Struthers, CEO and Co-founder of Coindirect says that the brand is thrilled to provide partners with a platform for instant secure payments with over 40 cryptocurrencies. The partnership seems to be strategically aligned to Pavilions Hotels & Resorts' motive of ensuring that end-to-end payment service remains safe, flexible, and easy for guests when they book their next experience with the Group across the globe.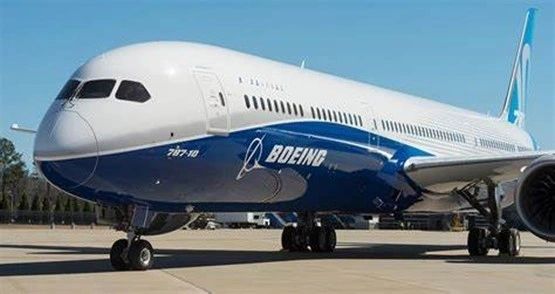 Image source: Source: Copyright © 2021 Kalkine Media
MUST READ: Would cryptocurrency become a popular payment mode in travel space? 
Crypto revolution in tourism & hospitality sector
The Pavilions Hotels & Resorts have commenced a revolutionary step for the entire industry, especially the ASEAN specific hotels. Tourism and hospitality contribute a significant share in the aggregate GDP of ASEAN nations. Thus, the hospitality industry across the ASEAN nations should take advantage of cryptocurrency.
In contemporary times, when everything is personalised, why not currency be personalised too? The hospitality industry can realise this dream by inculcating crypto into their money-banks so that customers can select their choice of crypto asset.
The use of digital assets helps customers gain more freedom. Crypto seems to be a legit choice especially for today's customers who need personalised service.
All in all, there is a vast scope of innovation in the tourism and hospitality industry. It is the prerogative of the business owners to how they want to innovate and expand their businesses.
 However, countries that are highly dependent upon international tourism should consider digital assets as a mode of payment as they provide more freedom, personalisation, and comfort to customers. 
SOURCE: KALKINE MEDIA