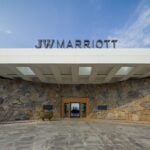 In the bustling heart of Asia Pacific, the hospitality horizon is witnessing a significant metamorphosis. Spearheaded by the advisory mavens at WATG, a beacon of luxury hospitality design since 1945, five cardinal trends are identified as the harbingers of this transformation.
1. The Epoch of Luxury Brand Collaborations: In a world fueled by the hunger for unique experiences, luxury fashion and lifestyle brands are cementing their footprints in the hospitality realm. Their mission? To resonate with the aspirations of High-Net-Worth Individuals (HNWIs). Iconic alignments, like the synergy between Bulgari and the dazzling JW Marriott Jeju Hotel & Resort or the Louis Vuitton "Deep Time" luxury exposition at Rissai Valley, accentuate the splendour of these brand legacies. This liaison between luxury and hospitality is redefining opulence.
2. Embracing the 'Daycation' Wave with Private Members Clubs: Hotels are reimagining their spaces as sanctuaries for locals. 'Daycations' have become the buzzword, where amenities evolve to emulate exclusive clubs. The shift? A subscription model ensures steadier revenue streams. Brands like Rosewood and Six Senses lead the charge, introducing private enclave concepts within urban hotels.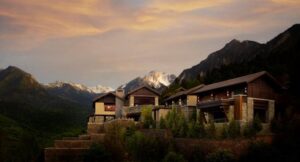 3. The Dawn of Branded Ecosystems: Traditional hotels are expanding their horizons, delving into lifestyle concepts that transcend standard offerings. Whether it's Accor's innovative service line, Accor One Living, or hotel magnates venturing into vacation rentals and superyachts, the emphasis is on a unified brand experience.
4. The Resurgence of Scaled-up Accommodation: Post-pandemic travel has birthed a new demand – large-scale accommodations that cater to multi-generational travel. The modern traveller craves flexibility, and hotels are adapting with spacious villas and family-oriented amenities. This movement dovetails with the growing prominence of branded residences.
5. Reimagining Amenities for the New-age Traveler: In an era where unique experiences are gold, there's a renaissance in amenity design. It's not just about luxury but also authenticity. From wellness programs rooted in local culture to culinary experiences that capture the essence of a destination, hospitality providers are curating unforgettable moments.
Guy Cooke, the luminary behind WATG Singapore's Advisory Services, articulates the zeitgeist. "In the ever-evolving hospitality tapestry of Asia Pacific, it's essential to comprehend the deeper desires of travelers. Our mission is twofold: enhance guest experiences and optimize returns. By harnessing these transformative trends, we not only craft resilient business models but also champion an industry ready for the future," he comments.
For a deeper dive into these pivotal trends and their ripple effects across Asia Pacific's hospitality domain, one can explore watg.com.
Written by:

Supaporn  Pholrach (Joom)
===================================