In an era where travel intersects with luxury, The MICHELIN Guide is about to unveil an unexampled paradigm of hospitality excellence, propelling travel connoisseurs into a future where accommodations transcend mere physical space, melding instead with art, culture, and unparalleled culinary experiences. Poised to inaugurate its inaugural MICHELIN Key selections in the initial half of 2024, The MICHELIN Guide orchestrates a harmonious blend of aesthetics, quality, and authenticity in over 5,000 hotels across 120 countries, thereby steering wanderers toward experiences stitched with the very fabric of the locales they envelop themselves within.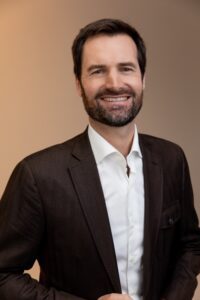 In curating an unprecedented collection of establishments, The MICHELIN Guide imbues travellers with a tapestry of selections meticulously crafted upon five indomitable pillars: becoming a pivotal destination, manifesting excellence in architectural and interior design, embodying authenticity and personality, assuring steadfast quality and comfort in service; and delivering a confluence of price and experiential value.
Unshackled from established labels and void of predefined quotas, this meticulous selection targets both devout MICHELIN Guide aficionados and those thirsting for authenticated, sagacious advice in their pursuit of travel nirvana. For the discerning traveller, this epitomizes a compass directing toward more than a mere bed for the evening. Still, a passage into the soul of their destination, weaving gourmet culinary journeys with stays that echo in memory and narrative.
The revolutionary philosophy entwining the MICHELIN Guide's new hotel approach unveils a tripartite objective: crafting a symphony between gourmet experiences and unforgettable stays, ushering guests into spaces pulsating with character and transcending a mere nocturnal retreat, and gifting travellers a platform to select, reserve, and immortalize their experiences through shared stories on a singular, autonomous platform. Future voyagers embarking upon this digital journey will navigate an ad-free, intuitive platform with 24/7 customer service and a team of travel savants offering bespoke guidance.
Immersing oneself in the MICHELIN Guide's digital presence transforms the traveller's quest from mere planning to a holistic exploration, empowered by inspiration sourced from its magazine section, simplified selections via a dynamic search engine, and a seamless journey from reservation to online payment, all culminating in a space where experiences are reverently shared and feedback honoured.
Venturing deeper into the chalice of the MICHELIN Key, it emerges as a symbol, acknowledging establishments that elevate hospitality into a transcendent art form, sculpting utterly singular experiences for the global traveller. In the eloquent words of Gwendal Poullennec, International Director of The MICHELIN Guides, "The MICHELIN Key is a transparent, reliable beacon for travellers. Whilst the MICHELIN Star shines a light on restaurants at their artistic apex, the MICHELIN Key illuminates the world's most spectacular hotels, also heralding the synergistic efforts of devoted, fervent hospitality professionals."
To be unveiled annually, the MICHELIN Key crystallizes as a recognition of not merely establishments but teams whose knowledge and expertise carve out unparalleled hospitality narratives. Engaged through anonymous stays by the meticulous MICHELIN Guide selection teams, this accolade recognizes the convergence of commitment, passion, and experiential artistry in hospitality.
In an era where authenticity and experiences reign supreme in the traveller's quest, the forthcoming MICHELIN Key selections promise a journey where destinations, culinary art, and stay converge into a symphony of unforgettable narratives and moulding remains into stories and experiences into everlasting memories.
In anticipation, the world waits as MICHELIN Guide teams, presently in the field, prepare to reveal a selection that promises to redefine our notions of travel and hospitality, crafting from it a canvas where every stay becomes a story, every destination an experience, and every journey, utterly unforgettable.
Written by: Supaporn  Pholrach (Joom)
===================================