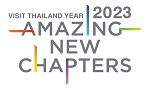 The Thailand Winter Festival 2023 is set to captivate the world in a majestic blend of tradition and modern spectacle. Merging five iconic events into one grand celebration, this festival is more than just an event; it's a global invitation to witness the cultural magnificence of Thailand.
The Thai Government House marked the opening of this extravaganza with Thailand's Prime Minister and Finance Minister, H.E.Mr. Srettha Thavisin leading the ceremony. The significance of this festival goes beyond mere festivity; it's a strategic move by Thailand to showcase its 'soft power' and position itself as a global cultural hub.
Ms. Paetongtarn Shinawatra, Deputy Chairwoman of the National Soft Power Strategy Committee, and representatives from the Ministries of Tourism, Sports, and Culture emphasized the festival's role in promoting Thailand on the world stage. The collaboration of various governmental and private sectors underlines the country's unified approach to boosting tourism.
The festival is a mosaic of the Loi Krathong Festival, Amazing Thailand Marathon Bangkok, Amazing Thailand Passport Privileges, Vijit Chao Phraya, and the Amazing Thailand Countdown, each offering a unique flavour of Thai culture and excitement.
Ms. Sudawan Wangsuphakijkosol, Minister of Tourism and Sports, highlighted the festival's role in uplifting the Thai economy through tourism. "The Thailand Winter Festival is not just a celebration; it's a reflection of our commitment to elevate Thai culture and events to a global audience," she remarked.
The festival's kick-off event, the Delightful Colours of the River, will illuminate Bangkok's Padung Krung Kasem Canal, showcasing the vibrant Loi Krathong celebrations from various Thai provinces. This event, along with the Bangkok River Festival 2023 and ICONSIAM Chao Phraya River of Eternal Prosperity, promises to be a visual feast for locals and tourists.
Ms. Thapanee Kiatphaibool, TAT Governor, emphasized the festival's role in cultural exchange. "Our aim is to inspire visitors to explore the rich cultural tapestry of Thailand, starting from the heart of Bangkok," she stated.
The festival's December lineup is brimming with events. The Amazing Thailand Marathon Bangkok 2023, a World Athletics-recognized event, is set to attract thousands of athletes globally. Concurrently, the Amazing Thailand Passport Privileges will offer tourists various promotions and benefits, enhancing their Thai experience.
The 'Vijit Chao Phraya' lighting extravaganza, a spectacle of lights and cultural performances along the Chao Phraya River, promises to be a highlight. The festival will culminate in the Amazing Thailand Countdown 2024 at Wat Arun, a fireworks display and cultural performances, solidifying Bangkok's reputation as a global countdown destination.
"The Thailand Winter Festival is more than a celebration; it's a creative tourism initiative aimed at showcasing Thailand's vibrant culture to the world," Ms Thapanee concluded, inviting global tourists to partake in this magnificent celebration.
The Thailand Winter Festival 2023 is an event and a testament to Thailand's cultural richness and rise as a global tourism destination.
Written by:

Supaporn  Pholrach (Joom)
===================================