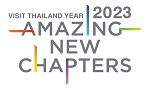 In a pivotal move for sustainable travel, Thailand has marked another milestone with the grand finale of the "The One for Nature" initiative. Orchestrated by the Tourism Authority of Thailand (TAT), this visionary campaign has been at the forefront of sculpting a future where travel harmonizes seamlessly with environmental stewardship.
Crafted to draw the eco-conscious voyager, "The One for Nature" aligns with TAT's Corporate Plan 2023-2027, a strategic blueprint steering Thailand into high-calibre, sustainable tourism experiences. "This campaign dovetails with our strategic imperatives to propel Amazing Thailand as the epitome of quality and sustainability, resonating with the environmentally savvy globetrotter," articulated Mr. Nithee Seeprae, TAT's Deputy Governor for Marketing Communications.
This year's iteration fostered an interactive digital footprint, paired with tangible on-site engagements, propelling Thailand's lush landscapes into the international spotlight. Online platforms buzzed as the campaign's digital wing, amassing over 10 million impressions, cultivated a profound connection between Thailand's natural splendours and global travellers.
A highlight of the initiative was the photographic contest hosted on www.tourismthailand.org/theonefornature, which encouraged participants to showcase their cherished Thai locales. Social media channels were alight with vivid imagery as enthusiasts vied for an exquisite four-day sustainable travel package. Concurrently, hands-on activities across Pattaya, Chiang Mai, and Phuket imparted lessons in transforming waste into wonders, echoing the campaign's ethos of recycling and rejuvenation.
The campaign's zenith was witnessed in Phuket's aquatic realm, where TAT, in collaboration with the Department of Marine and Coastal Resources and SCG, unveiled a groundbreaking marine restoration project. In a pioneering use of 3D Cement Printing Technology, eco-friendly structures were crafted to facilitate coral larval attachment, underscoring a commitment to marine conservation.
The initiative drew to a close with a constellation of coral larvae settlements delicately placed beneath the waves at Ko Racha Yai by an assembly of devoted diver volunteers and the Racha Phuket Hotel, scripting a new chapter in marine rehabilitation.
"The One for Nature" has not just sketched a blueprint for sustainable tourism but has ignited a passion among travellers, inviting them to partake in the guardianship of Thailand's environmental heritage. This is not merely a campaign; it is a clarion call to the world, beckoning a shared responsibility towards our planet—a vision that TAT has brought to vivid life.
As Thailand positions itself as the strategic leader in experience-based tourism, "The One for Nature" stands as a testament to the power of collective action in safeguarding the globe's natural treasures while inviting travellers to indulge responsibly in the kingdom's rejuvenated beauty.
Written by:

Supaporn  Pholrach (Joom)
===================================