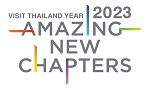 In a bold and strategic move, the Kingdom of Thailand has officially announced a temporary suspension of tourist visa requirements for nationals of Russia, India, and Taiwan, heralding a new chapter in its tourism narrative. This pivotal decision is a part of the government's swift and decisive 'quick-win' policy, meticulously designed to catapult the tourism sector to new heights during the bustling high season.
Commencing on the 1st of November, 2023, and extending until the 30th of April, 2024, Russian travellers will now relish the privilege of a 90-day stay in the tropical paradise of Thailand, a significant leap from the prior 30-day allotment. This adjustment serves as a testament to Thailand's commitment to fostering stronger ties and cultural exchanges with Russia, thereby enriching the travel experience for Russian visitors.
Simultaneously, Indian and Taiwanese tourists find themselves at the receiving end of this magnanimous gesture, as they are granted a 30-day visa-free stay, effective from the 10th of November, 2023, to the 10th of May, 2024. This move is poised to significantly enhance Thailand's appeal as a premier destination for these burgeoning tourist markets.
This unprecedented visa exemption initiative is in line with previous successful endeavours to invigorate tourism, following in the footsteps of the temporary tourist visa waivers granted to Chinese and Kazakhstani visitors, which remain in effect from the 25th of September, 2023 through to the 29th of February, 2024.
The Thai government's proactive approach in reimagining its tourism strategy speaks volumes about its unwavering commitment to ensuring the nation's travel industry survives and thrives in these challenging times. By opening its doors wider to these specific markets, Thailand strategically positions itself as a welcoming and accessible destination, ready to offer its unique blend of cultural richness, breathtaking landscapes, and renowned hospitality to a broader audience.
In conclusion, Thailand's latest visa exemption policy for Russian, Indian, and Taiwanese tourists is a clear indication of the country's readiness to embrace change and innovation in its pursuit of tourism excellence. This astute policy is expected to attract tourists, promising a brighter and more prosperous future for Thailand's travel sector.
Written by:

Supaporn  Pholrach (Joom)
===================================